History of St.Clare's
St. Clare's was formed in 1998 by people who knew that the only way to end homelessness was to build affordable housing. Our buildings are located within a geographical area that enables us to closely supervise and implement the best property management and tenant support practises.
Recognized by TD Bank as being "… [the] model for the new approach to building social housing …" St. Clare's is a private landlord that provides a significant contribution to the City of Toronto's efforts to address homelessness. We do this without any government funding for our operations. We do this through thoughtful financial management, and using scarce resources efficiently.
Minimizing arrears, evictions and vacancy loss to benefit both efficient financial management and tenants
Build tenant capacity to maintain a landlord/tenant relationships
Optimize scarce resource through partnership with 17 community agencies, providing our tenants with support and, in some cases, housing subsidies to make the rent affordable;
Our innovative approach and vision in securing the property, financing, and resources has worked to build 177 units of 'geared to income' housing and facilitate collaborations with developers to build another 190 new units, committing to the creation of a mixed income community that offers affordable and adequate space for families and those in the shelter system.
Accolades
Our commitment to quality design creates attractive buildings that tenants are proud to live in. The rooftop addition at 25 Leonard won a City of Toronto Design Award, and enclosing the balconies at 138 Pears has been recognized as an innovative example of Tower Renewal.
CMHC acknowledged the innovative nature of our housing by giving St. Clare's an award for "Best Practices in Social Housing". Bricks and mortar are only the start; what makes our housing unique is the communities the tenants create. Safe inclusive communities support successful tenancies. Successful tenancies provide our tenants with the stability they need to pursue other goals such as completing their education or re-entering the workforce.
Our Accolades include:
Staff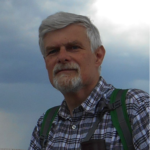 Jon Harstone
Executive Director
For more than forty years Jon has been assisting non-profit groups develop affordable and supportive housing. Since 1999 Jon has been the executive director of St. Clare's Multifaith Housing Society and the president of Ganesh Community Development Co-op. In addition to managing the development for St. Clare's, Jon provides development management services to non-profit housing organizations developing affordable housing.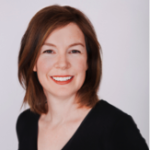 Andrea Adams
Operations Manager
Andrea has 20 years of experience developing and managing affordable housing. Her recent development projects include a 26 unit addition to the rooftop of St. Clare's building at 25 Leonard Avenue, and the conversion of an unused church in On Ossington Avenue to 20 units. She has been the Operations Manager of St. Clare's for the last several years, where she oversees the creation and implementation of policies that supports the success of St. Clare's housing, its partners and, most importantly, its tenancies.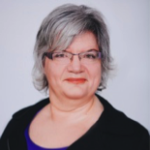 Kim Hinton, M.Sc.
Director of Community and Partnership
Kim has over 30 years of experience working in the areas of mental health, addictions, community development and capacity building. Using brief therapy methods and a community development perspective she is part of a 16 agency team who developed and have successfully implemented the St. Clare's Community Housing Partnership over the last 11 years. Kim has been the Director of Community and Partnership for St. Clare's Multifaith Housing Society since 2013.
Mohammad Anvari
Physical Assets Manager
Mohammad has extensive experience as a site superintendent and construction manager. He has the skills required to review drawings and specifications with architects and trades to confirm they are both appropriate and cost effective and to provide inspection services. Mohammad's strengths in efficiency and design are assets that ensure a high quality project is delivered.
Beth Coates CPA, CA
Comptroller
Beth has thirty-five years of experience in financial management. Beth is a Chartered Professional Accountant who also has extensive experience as a financial analyst, corporate risk manager controllership and social finance. She has contributed articles to SocialFinance.ca and written policy papers for the Ontario Nonprofit Network and the Canadian CED network.
Beth has been part of the St. Clare's team for 4 years assisting St. Clare's to build strong accounting structures and providing financial insight and analysis to operations.
Board